Who We Are
Altrusa International of Branch County is an international network of executives and professionals dedicated to promoting community service in Branch County Michigan. We are a membership organization which meets on the first and third Wednesdays of each month. Meetings are generally held at the Coldwater Elks at 47 Division Street, Coldwater MI in the lower level meeting room. If your are interested in finding out more or attending a meeting, please Contact Us.
Altrusa was founded in 1917 in Nashville, Tennessee and became an international organization in 1935. Mamie L. Bass was the first national president. In the early 1980′s professional women in the Coldwater area saw the need for a women's service organization. Following evaluation of various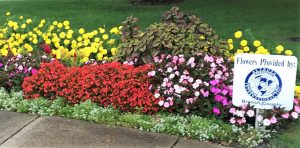 international service organizations, the group decide to affiliate with Altrusa.
The Branch County Chapter was organized in 1982. Currently there are 40 plus members. Find out about Altrusa of Branch County's service to our community here: Service
Mission Statement
Altrusa International of Branch County provides community service, develops leadership, fosters and encourages fellowship through a network of professionals in diversified careers.
International Mission
Altrusa is an International nonprofit organization, making our local communities better through leadership, partnership, and service.